If you own or are thinking of owning a Healey why not join the Austin Healey Club.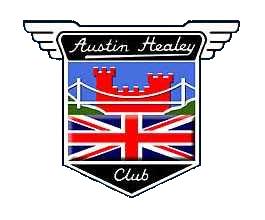 Membership of the Club will help you to enjoy your interest. The Eastern Centre includes members who actively participate in circuit racing, hill climbs and competitive rallies including long distance endurance events.
There are monthly social meetings at local pubs and social tours at home
and abroad so whatever your interest there should be something for you, also
within the club there is a wealth of knowledge to help with all your Healey needs.
Whatever your interests, get more enjoyment from your Healey by
Clicking Here
to download the membership application form. Join today!
Chairman
Dave Holman
01366 347412
chairman@ahc-eastern.co.uk
National Club Director
Kath Everest
01553 827027
eastern@austinhealeyclub.com
Vice Chairperson
Vacant
Secretary
June Hebditch
01763 230528
secretary@ahc-eastern.co.uk
Treasurer
Maggi Byford
01763 242910
treasurer@ahc-eastern.co.uk
Muterings Editor
Rob Ransom
01223 524821
mutterings@ahc-eastern.co.uk
Social Secretary
Dave Holman
01366 347412
chairman@ahc-eastern.co.uk
Membership Secretary
Tony Withrington

07903 542903
membership@ahc-eastern.co.uk
Competition Secretary
Vacant
Trophy Master
Andrew Hollick
01223 263089
andrewhollick48@gmail.com
Website
Neil Turner

07850 999 594
webmaster@ahc-eastern.co.uk
Technical Secretary - Sprites
Patrick Kimber

01920 420642
Technical Secretary -
Warwick Healey
John Keener
01494 728360
healeynutjk@yahoo.co.uk
Technical Secretary -
100,100/6 & 3000
Dave Holman
01366 347412
chairman@ahc-eastern.co.uk
Valuation Officer for Insurance Purposes
David Singer
01787 476264
david@classicresearch.co.uk
MSA Liaison
Dave Holman
01366 347412
chairman@ahc-eastern.co.uk
General Member
Paul Antcliffe
antcliffpn@gmail.com
General Member
Steve Everest
stevebn7@gmail.com