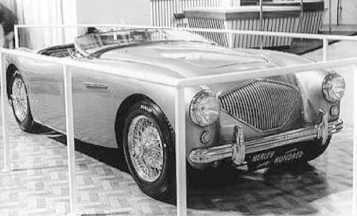 The first Healey Hundred was technically still a "Warwick" Healey, developed without direct Austin input, other than Donald Healey securing a supply of the 2660cc four cylinder engines and running gear as used in the Austin A90. Gerry Coker penned a marvellous timeless body style, including the innovative folding windscreen, which makes it stand out from the other cars of the period. Donald and Geoff Healey with their competition background [and great engineering team] made sure it went as well as it looked, the "Hundred" name was chosen as it was a genuine 100mph. car. The prototype was shown at the 1952 Earls Court Motor Show and it is well documented that Leonard Lord was so impressed that a deal was done for Austin to take on the manufacture, and so the Austin Healey was born.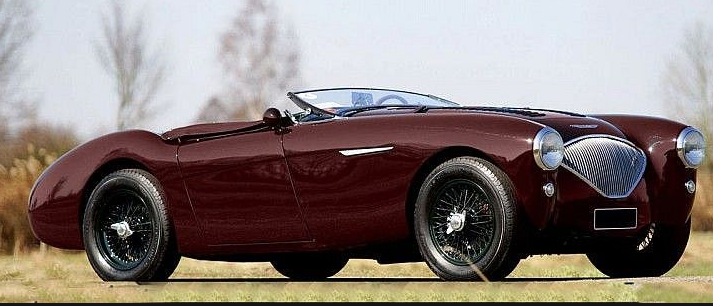 There were 20 pre-production Hundreds produced at Warwick while the logistics were sorted at Austin to enable use of a production line at Longbridge, which started manufacturing in May1953.
The use of mostly standard components from the Austin parts bins meant some lateral thinking was employed. The available saloon four speed gearbox and back axle gave low gearing, which was overcome with the addition of an overdrive, the car could easily pull away in second gear so first gear selection was blanked off, giving three forward gears with the overdrive operational on second and top, giving a very effective five speed gearbox with the bonus of the "first" gear now having synchromesh, very unusual in the Fifties. The conversion of what was originally a Steering Column Change gearbox ends up giving a strange reverse gearlever movement which means 1st gear is where you would normally expect to find top gear, and 2nd gear is where you would expect 1st to be. I don't think it is as daunting as it might sound and you soon get used to the gearchange.
This first series was designated BN1, this was an Austin numbering system, B indicating the engine size and N the 2 seater body style. As mechanical changes were made to the Austin line-up these filtered through to the Austin Healey range, within the BN1 series there were changes to the brakes and back axle and to conform with a change in lighting regulations reflector pods were added to later cars.
This was all happening while the British Motor Corporation was being formed, which in turn led to being able to use parts from Morris as well as Austin. The next big change came with the introduction of a four speed gearbox with overdrive on third and top, giving six forward ratios, these cars were designated BN2, the brakes and back axle were continued from the earlier model. The new gearbox meant a return to the normal pattern of gearchange but you did lose the synchromesh on 1st gear.
There had been Special Test Cars developed by the Donald Healey Motor Company at Warwick for use in international competition as well as Land Speed and Endurance Records throughout the production of the Hundred. Donald Healey always believing that competition improved the breed and provided useful advertising copy. This led to the availability of the "LeMans" kit for improved performance, a few cars were built with this fitted from new but it was also available through BMC Special tuning to allow an upgrade to any Hundred to 100/M specification. This made it an excellent "Club Racer". The Special Test Cars also led to the development of the 100 S with over 130 bhp from a much modified engine and gearbox and it also had 4 wheel Dunlop Disc Brakes. Fifty of these were produced for competition and sold to serious race drivers and teams. The Hundred has an excellent competition record in race, rally and record breaking. In 1953 a modified BN1 took a record at Bonneville to 142 mph. and in 1954 a streamlined and supercharged 100 raised the speed to 192 mph. There were also two Special Test Cars converted to a hardtop coupe specification for evaluation and testing. One had the Austin 6cyl engine fitted, while at Warwick they fitted a newly developed 4cylinder 100 S engine. This second car Donald Healey used as his personal transport and was fitted with radio and customised interior to allow fast, comfortable travel.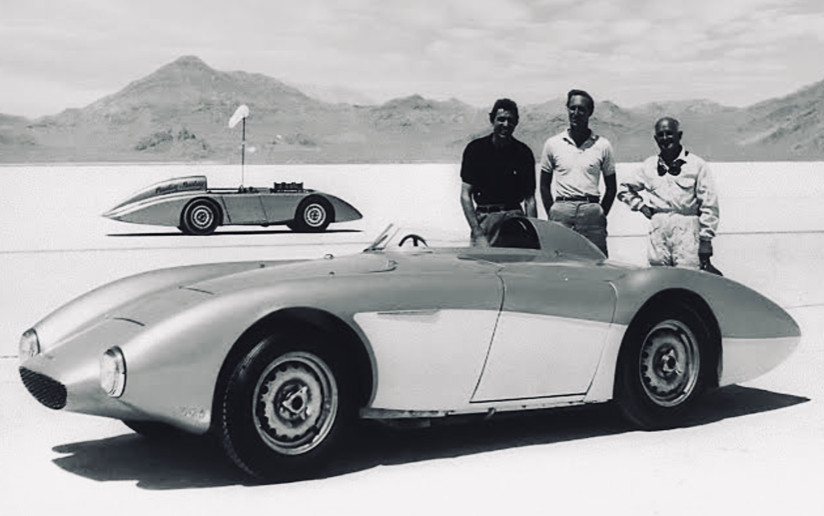 The Hundred was always designed to be an export earner and in this it succeeded very well with over 80% going abroad, mainly America. There were approximately 10,000 BN1 and 4,600 BN2 Hundreds produced, far more than would have been possible if it had been made by the Healey Motor Company in Warwick. Even though it was designed in the 1950's it still makes for a very enjoyable and useable car in the 21st century.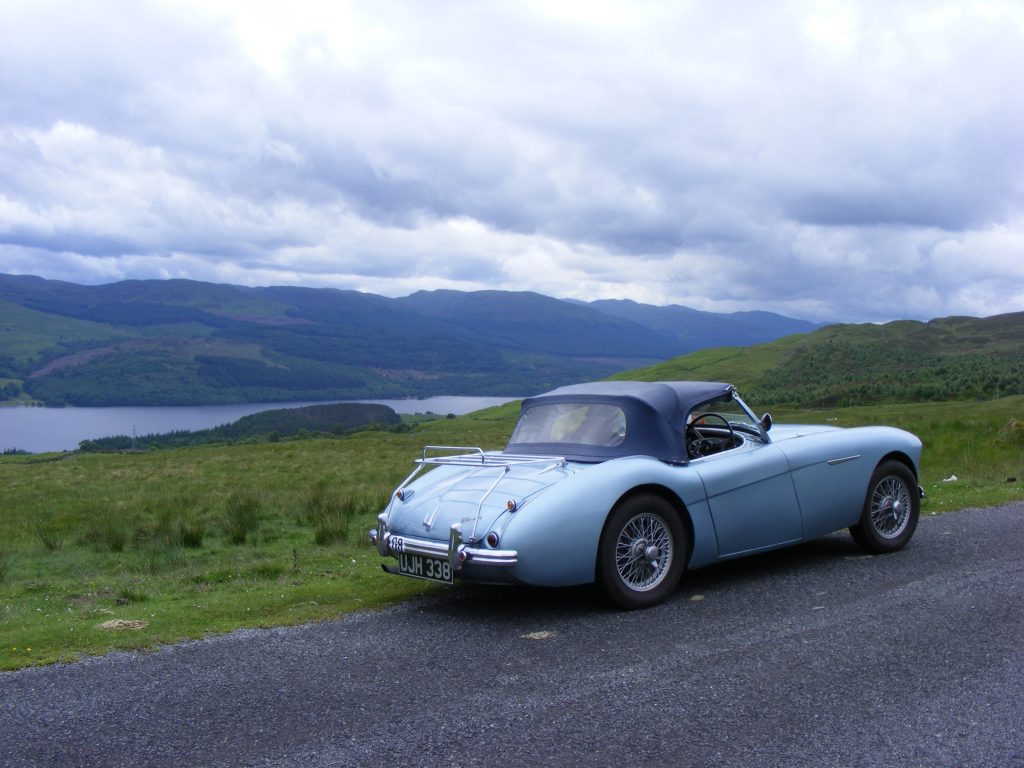 This is a very brief introduction to the Austin Healey Hundred but there are many books that detail the development and history in more detail, so I hope this has whetted your appetite to find out more about the Austin Healey history.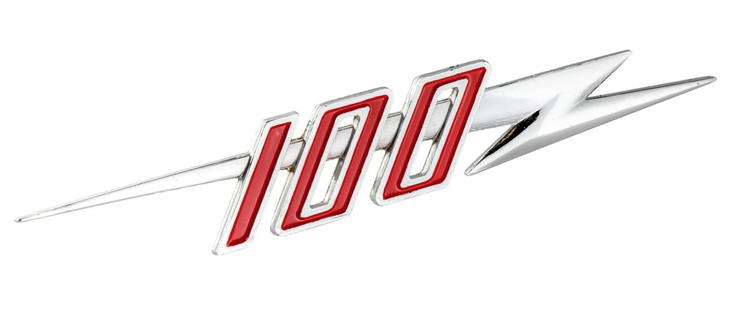 Please note that the four cylinder cars were always marketed as an Austin Healey Hundred, the Hundred-Four nomenclature only crept into use after the introduction of the Hundred/6, and most owners prefer to hear them being called the "Hundred" as the maker intended.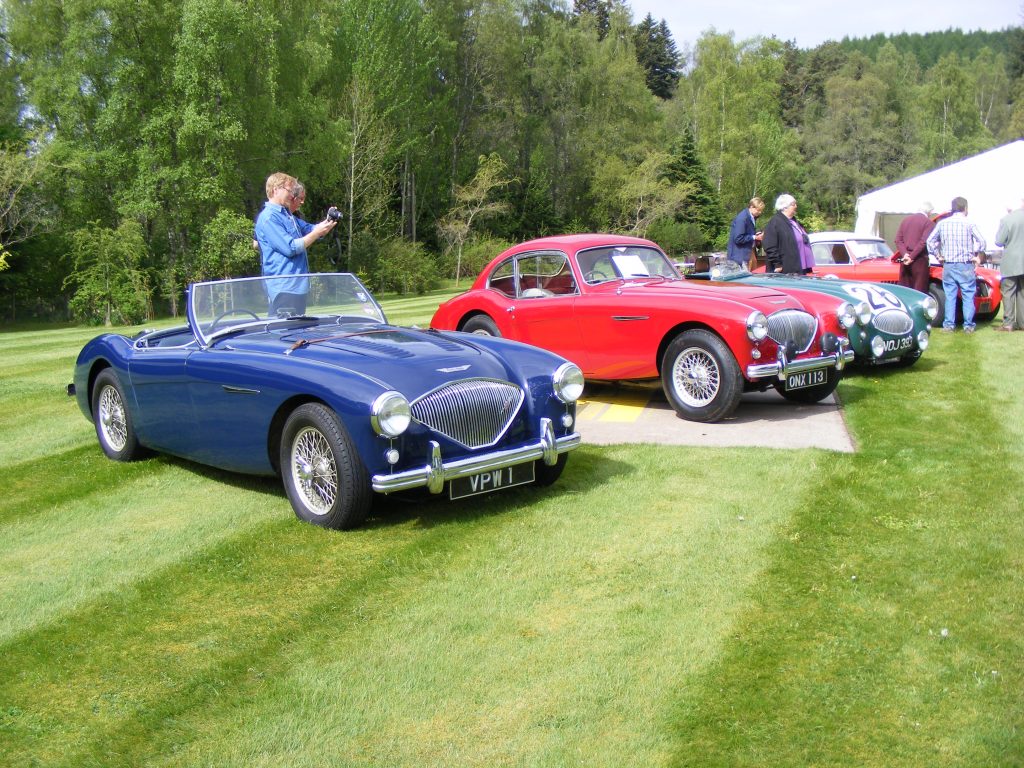 Dave Holman 2021.