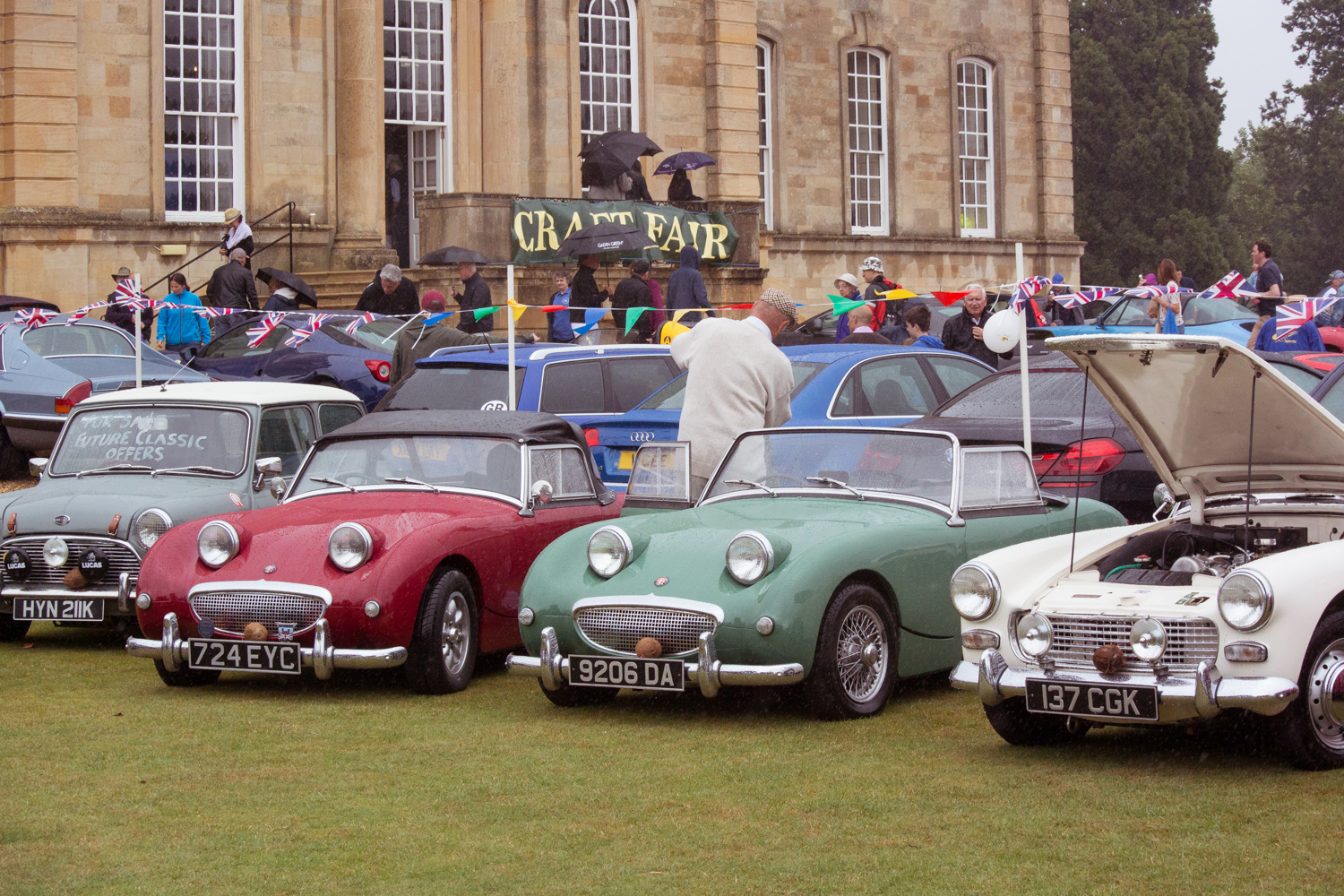 MONTHLY NOGGINS
POSTPONED UNTIL FURTHER NOTICE 🙁
Keep safe and healthy AHC-Eastern-ers, see you all very soon...
30th May 2021
Rutland County Showground will be the venue for a classic vehicle event with all the trimmings! All sorts of classics parked in their own "pole position" area, stalls street food, jumble, stalls and live music from rockabilly band The Houndogs. Pre book on their website at £10 per vehicle including 2 people on classicwheelsrutland.co.uk
13th June 2021
Instead of the usual full-scale event the organisers are planning a road run around the lanes of the Euston area for all classics, (tractors will stay within the estate) but it is arrive after 10.30, move off at 12 noon and return for a picnic or purchased refreshments between 14.00 and 14.30. Entry per vehicle inc. is £10 in aid of St Nicholas Hospice. Please apply for entry form and full details from eustoncars@gmail.com
16/17/18th July 2021
International Healey Weekend. All details to be found at
www.healey-weekend.com

25th July 2021
Picnic Pool Party – We are hopingTony Withrington and the 5 o'clock Shadows will come and play their selection of 60"s music by the pool, which all those who came in 2019 enjoyed so much. Bring your picnic, chair, swimming kit and some sunshine please!!
30th July/1st Aug 2021
Wings and Wheels, Old Buckenham Airfield, Norfolk.

Full details and entry form for this large event are on their website. Prebooking only with registration details.
8th August 2021
Rushden Classics in the Park: Tickets from
www.ticketsource.co.uk/rhts

.
29th August 2021
Little Gransden Air and Classic Vehicle Show. You should by now have received an email with regard to this event. As it is a live airfield and security around this magnificent air show is strict I will coordinate entries for a club stand IF there is enough interest in attending. We have in the past enjoyed a club area with our own gazebo and it would be nice to do this again. However, I do need sufficient interest as soon as possible to book a space, and full information and payment for £10 PER PERSON to do this by early July. Please read your email from Tony Withrington, our Membership Secretary and email me asap angelabonneruk@yahoo.co.uk
2023
European Healey Meeting in Norway. More details awaited in Spring 2021. Details at https://www.ehm2023.com/
Plenty more to follow when the details are confirmed, keep an eye on Mutterings. If you set an automatic reminder to yourself – when Revcounter drops on your doormat go as soon as possible to the web pages to read the latest issue of Mutterings, or it may get forgotten and you might miss out.
Please note my contact number for texts is 07710 267356 or email angelabonneruk@yahoo.co.uk
If you would like an event local to you included in the Events List for the benefit of other Eastern Centre Members please contact Angela Bonner our Social Secretary at the above email address.