Having successfully tested the idea, committee member Paul will shortly be creating a WhatsApp group for each Noggin area for members to keep up-to-date with news, events and meets.
As our Healey world reawakens after numerous lockdowns, your local WhatsApp group will ensure you don't miss your first local AHC noggin, events, meets and news updates.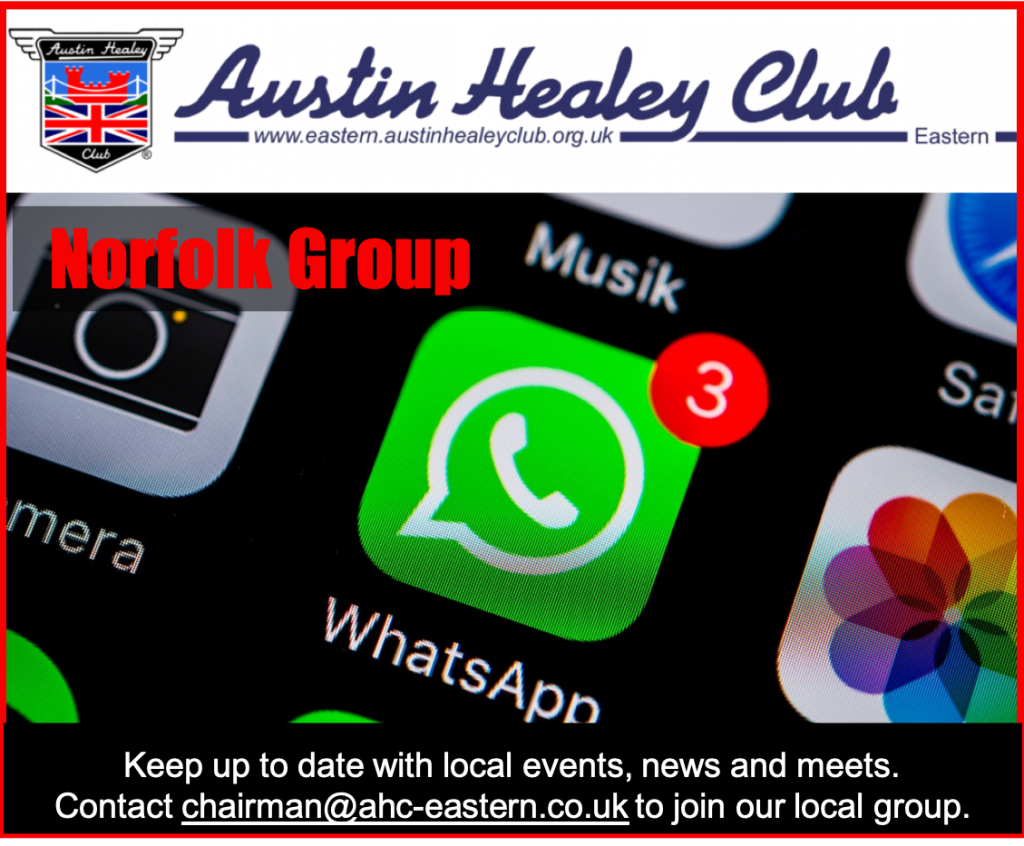 Unlike other technology, WhatsApp is completely managed and controlled by us and you. Only members will be added to each local group and you can remove yourself from the group if you find it doesn't work for you.
Get more from your club membership and sign-up when your invite arrives…