Thank you to all our members who took the time to complete our Website survey. The winner of the afternoon tea for tea will be announced by the chairman over the next few days.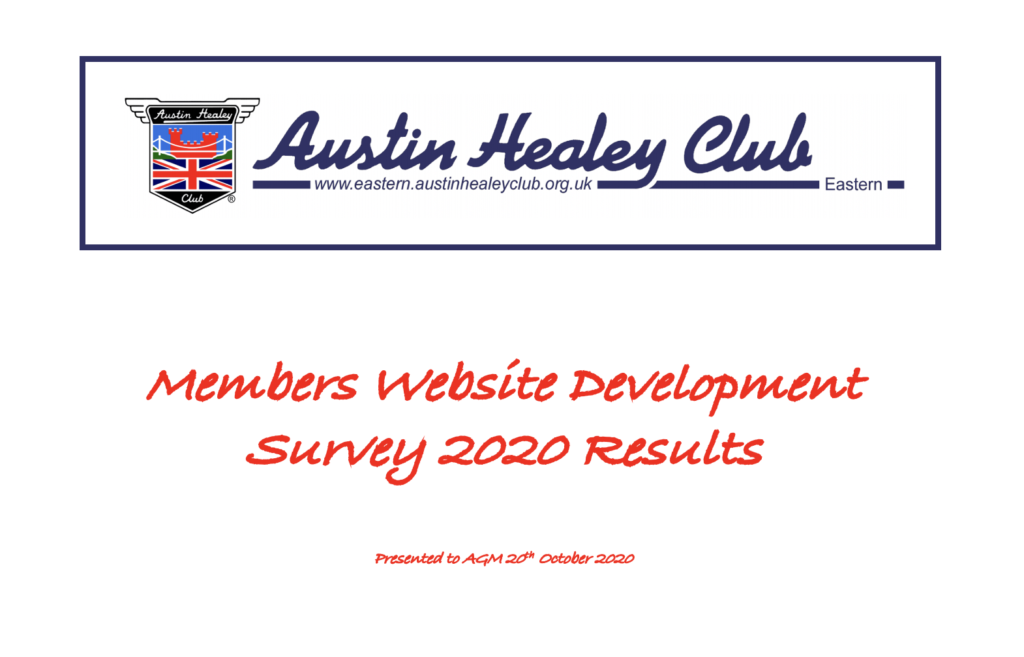 The great news is that you overwhelmingly told me you would use our website more if we provided more content and valuable resources.
You also gave me lots of ideas for new content and features – thank you. For those of you who volunteered some help I'll be in touch very soon!
The key insight from the survey is that members love driving their cars and socialializing with like-minded members so our key action is to create lots of content and resources to help members do exactly that. We are a huge geographic area when you own and drive 40, 50 or 60+ year old car and the website can help connect us closer and share Healey-Friendly routes, refreshment stops and destinations in addition to introducing members who live near to each other (if they wish too).
My plan, approved at the AGM, is to immediately upgrade our site to a secure SSL format (to prevent hacking) and then to produce a detailed 12 month development plan.
Thanks for everyones feedback and ideas, they are all very much appreciated!
I'll keep you posted further….
Neil
Club Webmaster
neil.jason.turner@gmail.com