A message from our friends on the over side of the planet – but within the AH world!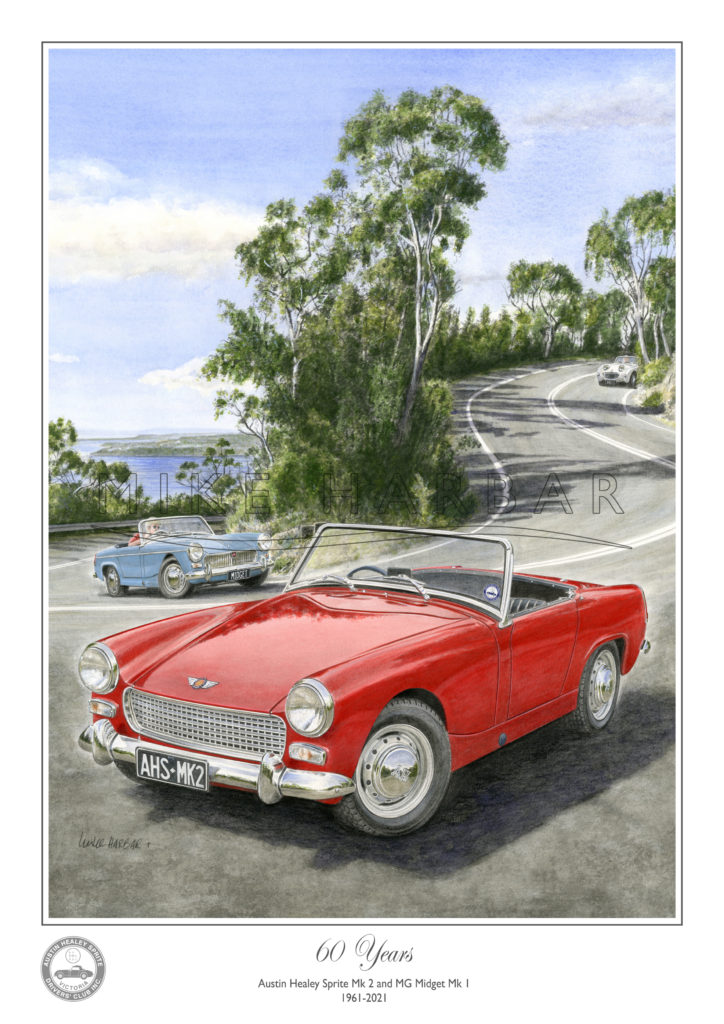 Don't miss this opportunity to collect a unique and limited piece of
'Spridget' art and memorabilia.
For the forthcoming Austin Healey Sprite Mk2/MG Midget MK1 60th Anniversary
, Austin Healey Sprite Drivers' Club Victoria Australia has commissioned
Classic Lines Artist MIKE HARBAR to produce a beautiful drawing of which
Limited Edition Prints are now available in either A2 or A3 sizing.
A run of 30 A2 size prints have been produced A run of 70 A3 size prints
have been produced
All prints are numbered (x/30 or y/70 ) are signed by the artist and bear
the artists embossed mark
Pricing is as follows in Australian Dollars:
A2 $94-80 & $27-90 = $122-70
A3 $61-50 & $27.90 = $89-40
Prints will be despatched in a sturdy mailing tube and via Tracked Mail.
Anyone seeking to purchase a print can please contact
greg@gregcorbinarchitects.com.au
Please also include your mailing address.

A PayPal invoice will be generated.
Kind Regards & Best Wishes to all your members!
Greg Corbin
Austin Healey Sprite Drivers' Club Victoria Australia