Yes, that is right. WIN an afternoon tea for two on the club chairman! Don't miss this opportunity.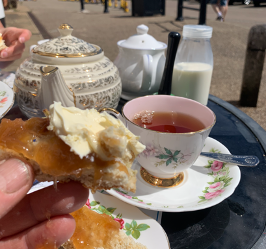 We are looking to refresh and redevelop our Eastern Region Club website over the next 12 months and we need your help. Our new club website aims to:
Create and share with members a wide range of resources that adds value to your membership;
Actively demonstrate our shared passion for the marque and our enthusiasm for owning, driving and enjoying our cars;
Widening and growing our club membership.
Please take 5 minutes of your time to complete our Members online survey and one lucky participant will be drawn at random and be awarded the prize of afternoon tea for two at a place of your choice within our region.
It could not be easier, you don't need to email, phone or write in with a stamp addressed envelope. Just click on the button below.
The survey will be open until Sunday 18th 10pm so do not hang about, get it sorted quick before the Chairman changes his mind.
Now, where is the most glamourous tea for two in the Eastern Centre…….